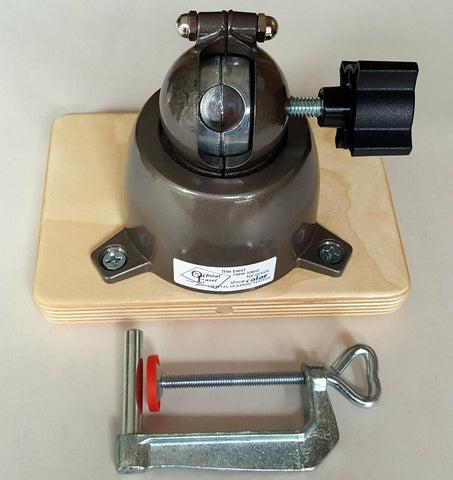 C) Tripod/Clamp Base
FREE SHIPPING IN THE USA
The Tripod/Clamp Base allows you to use your Orbital Easel with a tripod. It comes with a clamp so you to fasten it to a table or bench up to 2" thick. The base has a non-skid, non-marring surface on the underside.
We recommend using a heavy duty, professional tripod. That will give you a more stable and steady base.
The Tripod/Clamp Base also works with the Grip-All Jaws Orbital Holding System.
---