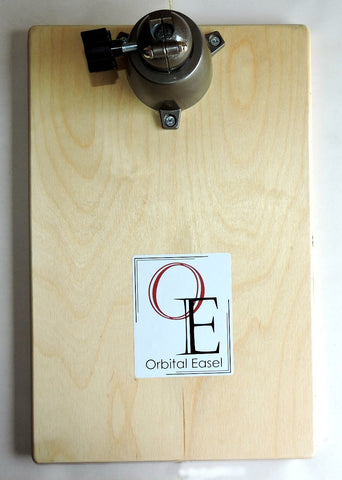 C) The Orbital Easel Desktop Base
FREE SHIPPING IN THE USA
The Orbital Easel standard base is the meant to clamp to a table or bench or attach to a photo tripod.
What if you don't what to clamp something to your glass table top? You can simply set the Desktop Base on a smooth surface like a work bench or a table top and it holds the Orbital Easel in place. It rests on four non-skid feet and won't mar the surface it sits on.
The base measures 11 3/4" x 17" and weighs approximately 5 lbs.
Base only Easel not included.
---